Effortless Electronic Evidence Disposal
You've got plenty on your plate; allow us to make electronic evidence disposal the easiest part of your day. With over 25 years as an industry leader, you can trust us to handle it – so sit back and rest easy!
---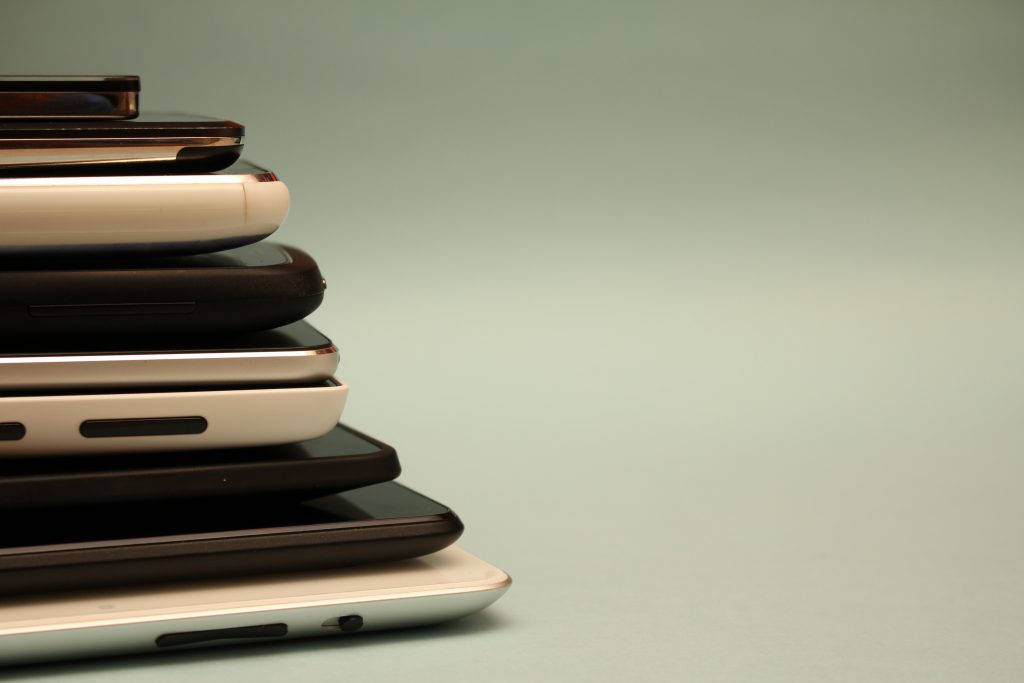 Quick Links
---

No fees, costs, or charges
No fees or costs. All services provided are completely free to use

Get Paid
Get paid for any device of value you send in

Data 100% destroyed
Data is 100% destroyed on every device or it is physically destroyed

Simple to use
1) Pack the devices
2) Hand the shipment to FedEx
3) Let us take it from there

Certified
As a certified and trusted business worldwide, The Wireless Alliance guarantees all data is securely destroyed and your devices are in safe hands.

Full Reporting Online
All devices are inventoried into your reports portal along with all IMEIs, serial numbers, and any other unique codes you need to be captured
---
How It Works in 5 Easy Steps
Simple. Quick. Painless.
1)Request prepaid shipping labels or boxes
Multiple ways to request no-cost shipping boxes and prepaid shipping labels to ship your devices
2) Pack devices for shipping!
Pack all of our accepted devices into the box
3) Hand it to FedEx
All shipping logistics and paperwork is arranged beforehand. You just need to hand it to FedEx, we can even arrange no-cost FedEx pickup!
4) Wait for us to process the devices
All devices have their data 100% destroyed or the device is physically destroyed. Devices are inventoried along with certifications of data destruction in your reports portal
5) Receive Payment
Once the devices are processed, payment is automatically sent via check payment to you (or a charity of your choice)
---
Packaging and Shipping
We make it simple to ship your devices so you can focus on the things that matter
Packing Your Shipment
---
Collection/Shipping Boxes
---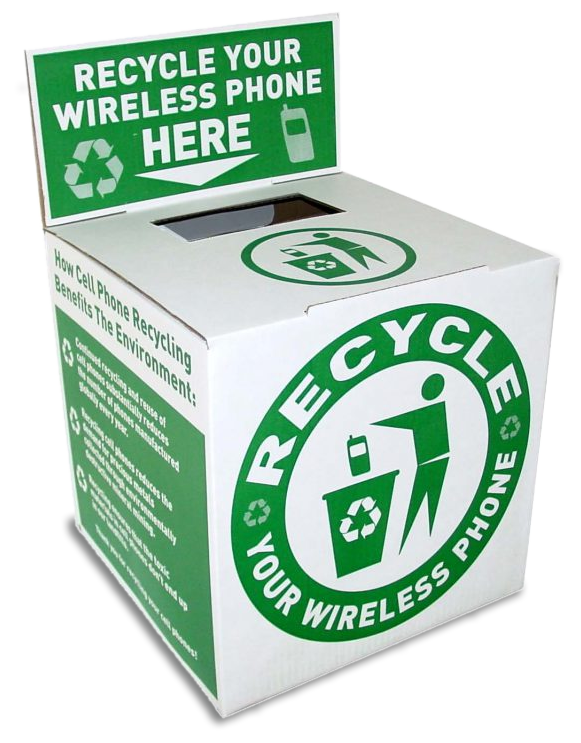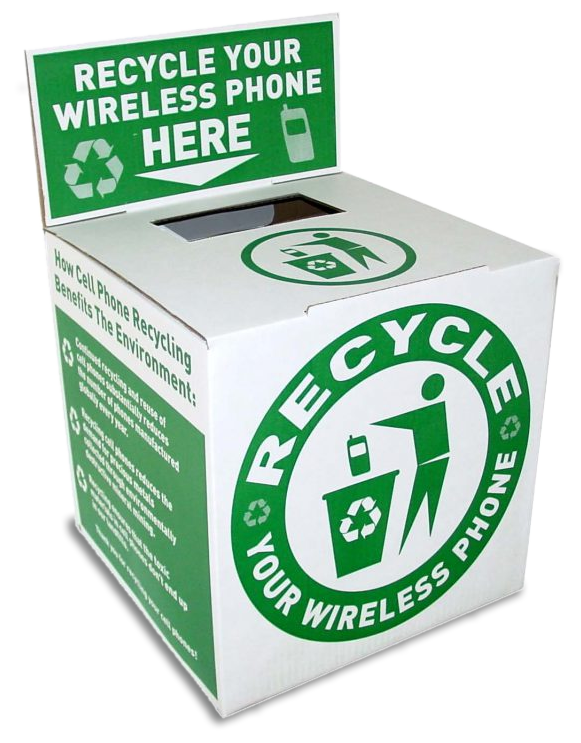 We provide unlimited no-cost collection boxes to ship devices in. These boxes are 12″ x 12″ x 12″. All collection boxes include a prepaid FedEx shipping label.
---
FedEx Prepaid shipping labels
---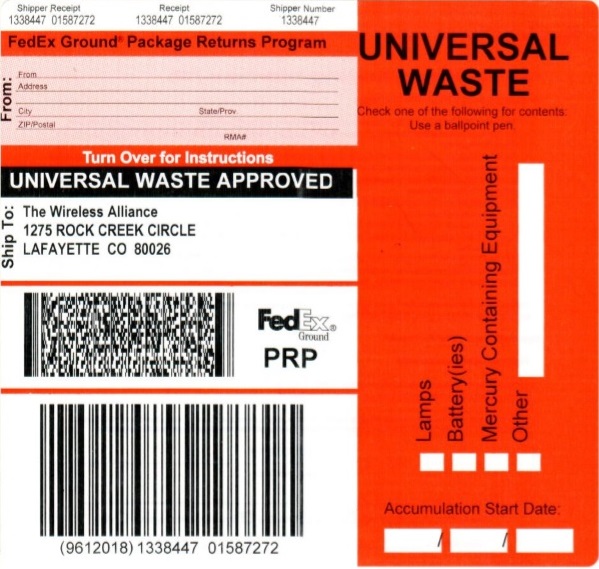 All shipping labels from us are prepaid and have all the paperwork for shipping already digitally supplied on the backend. Just fill out the return address and that's it! You are then good to attach it to a box and ship it out!
Shipping your box
---
---
Data Security and Data Destruction
We know your fears and concerns when it comes to data security. Let us make that fear disappear, we are qualified to handle those concerns and have the evidence to prove it.

R2v3 Certified
We are certified with one of the strictest and most prestigious data security certificates in the world. We easily meet DOD and NIST Standards.

Experienced
With over 25 years of experience as an industry leader, we have seen it all and are well-prepared to receive your sensitive devices

Trusted
Trusted across the world with handling thousands of governments' and business's sensitive devices
---
Recycling and Destruction options
We offer two options on how your devices are processed, no matter what we guarantee the data is 100% destroyed
Recycling (Default option)
---
When a device is recycled the data is 100% destroyed and then it is refurbished or broken down for parts. We then pay the monthly market value of the device.
If we can't guarantee the data is 100% destroyed from a device, it is physically destroyed.
Physical Destruction
---
If you have a device that you do not want to ever be recycled even if we can guarantee the data is 100% destroyed, then it will be destroyed. All devices destroyed are melted down for the raw materials which fully destroys the device. We pay a small flat rate per device destroyed.
Full disclosure: The Wireless Alliance only breaks even with device smelting, not gaining profit. We will never question what is designated for destruction but we kindly ask you to use discretion on what devices you send to destroyed.
To designate a device for physical destruction simply download and sign the following form. Then attach/secure it to each device designed for smelting and then include it in your next shipment!
---
The Wireless Alliance Online Reports Portal
All the information you need is in one place.
You will be given your account login credentials as soon as it is created by a TWA representative
Within the reports portal, you will find…

Full Shipment Breakdowns
Full inventory reports with make, models, and condition for each shipment sent in

Pricing
Complete pricing breakdown and values

Certificates of Data Destruction
Find certifications of data destruction for each individual device and for the entire shipment

Update Contact Info
Confirm and update your contact info
Order boxes and labels
Order more boxes and labels at any time. They will ship out within the next business day

IMEI, ESNs, Serial numbers, and any other information you want collected!
Find the IMEIs and Serial numbers for all devices sent in plus other requested captured information like case codes and shipment IDs
---
Payments
We have no fees, charges, or costs with workings with us. We actually pay you!

Set it up and forget
Check payments are automatically mailed to any address of your choice

Check Payments
Payments are sent within 45 days of receiving your shipment.
What if we don't want to be paid?
You have a couple of options if you don't want to be paid!
The Wireless Alliance will send the payment to a charity of your choice, just let us know and payments will automatically be sent to them
We will simply not pay anyone for the devices
---
Commonly Asked Questions